The Presence of God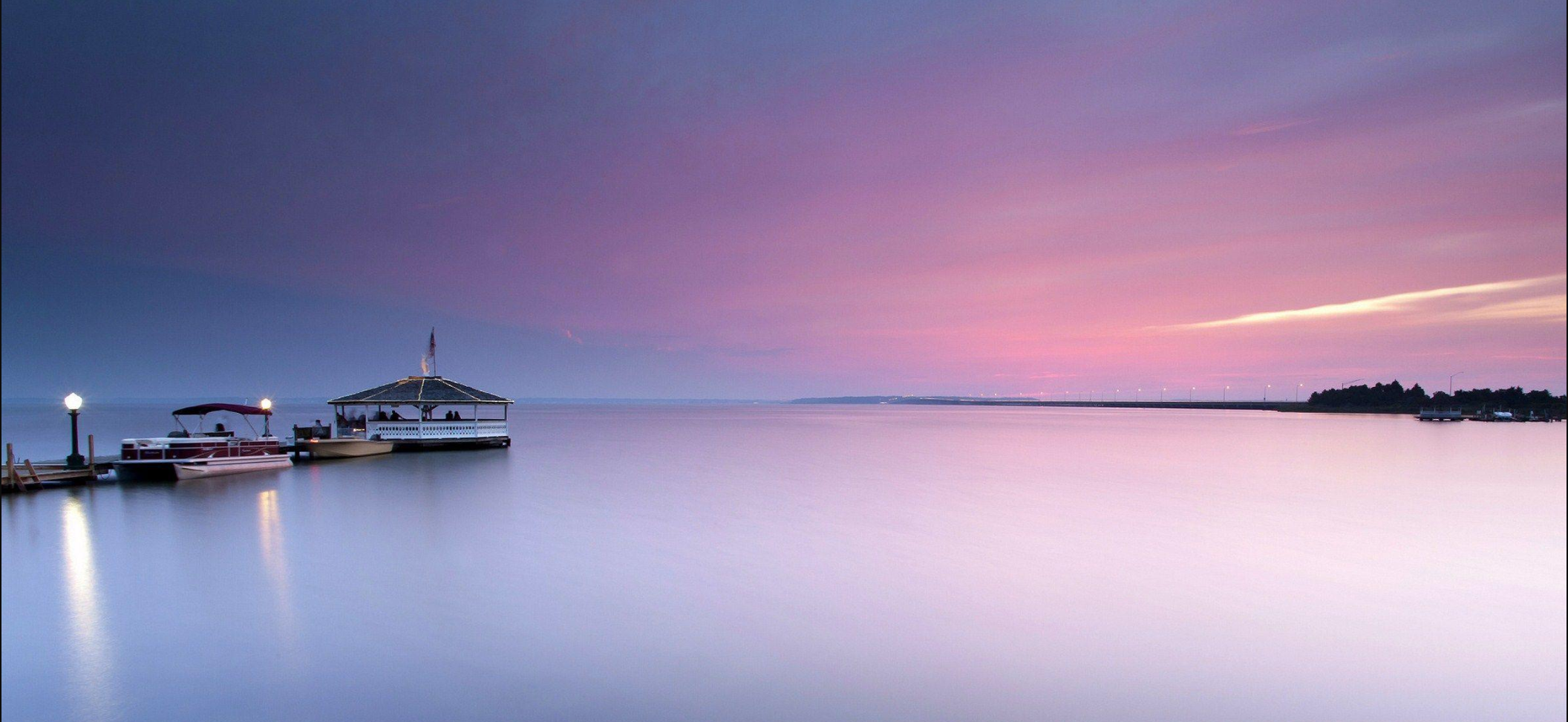 Note: This post is part of an ongoing series of posts related to the attributes of God. Here are the links to the previous posts (Why Study the Attributes of God, The Holiness of God, The Power of God).
Theologians often describe this attribute of God as "The Omnipresence of God." It means that God is present everywhere with his whole being at all times. It is one of those attributes which reminds us that there is no place in this universe where God is not present. Wherever we go, he is there. We cannot hide from him. We cannot outrun him, either.
Speaking of outrunning God, did you know that in most of the United States, there is a policy of checking on any stalled vehicle on the highway when temperatures drop to single digits or below? At about 3:00 am one cold morning, Montana State Trooper Allan Nixon responded to a call about a car that was off the shoulder of the road outside Great Falls, Montana. He located the car, stuck in the deep snow but with the engine still running.
The trooper walked to the driver's door to find an older man passed out behind the wheel with a nearly empty vodka bottle on the seat beside him. The driver woke up when the trooper tapped on the window. Seeing the rotating lights in his rearview mirror and the state trooper standing next to his car, the man panicked. He jerked the gearshift into "drive" and hit the gas.
The car's speedometer showed 20, 30, 40, and then 50 miles per hour, but it was still stuck in the snow, wheels spinning. The trooper, who had a sense of humor, began running next to the speeding (but stationary) car. The driver freaked out, thinking the trooper was keeping up with him. This went on for another 30 seconds before the trooper yelled, "PULL OVER!" The man nodded, turned his wheel, and stopped the engine. Needless to say, the man from North Dakota was arrested and is probably still shaking his head over the state trooper in Montana who could run 50 miles per hour.
This story reminds us of David's words in Psalm 139:7-12, "7 Where can I go from your Spirit? Where can I flee from your presence? 8 If I go up to the heavens, you are there; if I make my bed in the depths, you are there. 9 If I rise on the wings of the dawn, if I settle on the far side of the sea, 10 even there your hand will guide me, your right hand will hold me fast. 11 If I say, "Surely the darkness will hide me and the light become night around me," 12 even the darkness will not be dark to you; the night will shine like the day, for darkness is as light to you."
David clearly explains there is no place in the entire universe where one can escape from the presence of God. This same truth is stated by God himself as recorded in Jeremiah 23:23-24. Notice how God himself rhetorically asks the false prophets of that time, "23 "Am I only a God nearby," declares the LORD, "and not a God far away? 24 Who can hide in secret places so that I cannot see them?" declares the LORD. "Do not I fill heaven and earth?" declares the LORD." Through these verses, God clearly declares that he is present everywhere.
The New Testament declares the same truth as well. In his speech at Athens to the godless philosophers in urging them to seek God, Paul said, "27 God … is not far from any one of us. 28 'For in him we live and move and have our being.'" [Acts 17:27-28].
So, it is clear from the Bible that God is present everywhere at all times. The God who is transcendent [i.e., high above creation] is also immanent [i.e., present among his creation]. Isaiah 57:15 pulls both of these ideas [i.e., transcendence and immanence] together: "For this is what the high and exalted One says —he who lives forever, whose name is holy: "I live in a high and holy place [i.e., transcendence], but also with the one who is contrite and lowly in spirit, to revive the spirit of the lowly and to revive the heart of the contrite [i.e., immanence]." Even though he is a God seated in the heavens, he is also present among his creation. More importantly, he is also present inside of his children in the person of the Holy Spirit. Amazing truth!
Before we look at how God's omnipresence affects us all in a practical sense, it may be good to briefly address 3 mistaken ideas about God's omnipresence.
a. Omnipresence does not mean God is present in parts in various places. 
God is Spirit and cannot be divided into parts where one part is in one place, and the other parts are in different places. God is present everywhere in his whole being. He is indivisible. God is not contained by space, no matter how vast the space is. Solomon wisely said in 1 Kings 8:27, "…The heavens, even the highest heaven cannot contain you."
In the book titled "Systematic Theology," Wayne Grudem writes the following:
We should try to avoid thinking of God in terms of size or spatial dimensions. God is a being who exists without size or dimensions in space. In fact, before God created the universe, there was no matter or material so there was no space either. Yet God still existed. Where was God? He was not in a place that we could call a "where," for there was no "where" or space. But God still was! This fact makes us realize God relates to space in a far different way than we do or than any created thing does. He exists as a kind of being that is far different and far greater than we can imagine."
b. Omnipresence does not mean God is everything, and everything is God. 
While God is present in every place, this does not necessarily mean every little item has the presence of God in it. That is the idea behind pantheism. A pantheist believes that everything is God or that God is in everything that exists. However, the Bible says God is present everywhere in his creation, but he is also distinct from his creation.
c. Omnipresence does not mean God is present everywhere in the same sense. 
For example, we are told in Proverbs 15:29, "The Lord is far from the wicked, but he hears the prayer of the righteous." The statement "The Lord is far from the wicked" means he is not present to bless them. Their sins have made a separation between God and them [Isa 59:2]. However, the statement "he hears the prayer of the righteous" means he is near them to bless them.
Another example would be regarding God's presence in hell, which is different from his presence in heaven. In hell, God is present to punish the unbeliever [2 Thess 1:9]. In heaven, however, he is present to bless them [Rev 20:1-3].
So, while it would be wrong to say God is more present in one area than in another, it would not be wrong to say that God is present in heaven in a unique way―i.e., to bless and show forth his glory than say in hell. In other words, we could say that God manifests his presence more fully in heaven than elsewhere.
With those clarifications about the 3 common mistaken ideas about God's omnipresence, let's move on to see how this attribute of God is of practical benefit in at least 4 ways.
1. It brings great joy. 
In Psalm 16:11, David's response to God's presence was one of great joy. "You make known to me the path of life; you will fill me with joy in your presence, with eternal pleasures at your right hand." While we will experience joy in the fullest sense only in the future when we are in heaven, we can experience joy even in our present life as we live in hope for that coming experience of complete joy.
When we live a life with the knowledge "God is always with us"―both in the present and forever through all eternity, we do experience joy. "I am never alone" is a cause for great joy. A lot of times, we live sad lives because we forget this fundamental truth. Let's remember the King of the universe is forever with us―his children. So, let's be joyful.
2. It brings great comfort. 
There's nothing as soothing for the troubled soul as this reminder: "God is always with us." It's that truth that helps us obey God even when things are tough like it helped the believers of the past. Here are some verses that bring out this truth clearly.
Psalm 23:4, "Even though I walk through the darkest valley, I will fear no evil, for you are with me; your rod and your staff, they comfort me."
Matthew 28:20  "And surely I am with you always, to the very end of the age."
Acts 18:9-10  "9 One night the Lord spoke to Paul in a vision: "Do not be afraid; keep on speaking, do not be silent. 10 For I am with you, and no one is going to attack and harm you, because I have many people in this city.""
Hebrews 13:5  "Never will I leave you; never will I forsake you."
"I am with you even when you walk through the darkest valley—So, don't be afraid" is a constant reminder God gives to his children from Genesis to Revelation! I am sure we can recall occasions when we faced intense trials, and everything seemed bleak, yet we experienced great peace in our hearts. What was the reason? We, by faith, clung to God's promise of "I am with you always. I will never leave nor forsake you!"
Sadly, we can also recall those occasions when facing intense trials, we were in turmoil. No sleep. Constant fear. What was the reason? We failed to believe in God's promise of never leaving nor forsaking us. It was not God's fault! It was ours!
Let's never forget: Wherever God's will leads us, his presence will go with us. It is better to experience his presence in the middle of a jungle than to feel his absence in the middle of a palace! So, if we want to experience comfort during times of trial, we need to remember that we are never ever alone—not even for one single second!
3. It helps us to pray confidently. 
Knowing that God's presence is always with us gives us such a compelling reason to approach him in prayer. He will hear us because he is near us at all times. Psalm 145:18 says, "The LORD is near to all who call on him, to all who call on him in truth." 
This truth should motivate us to say, "Even though I cannot see him, I know he is near me, and he is listening to my cry. So, I will keep on praying!"
4. It helps us to resist the temptation to sin. 
Knowing that God is always present is a powerful motivation to resist temptation. It makes us realize that everything we do, everything we even think, including every motive, is done in the presence of God! Proverbs 15:3 says, "The eyes of the LORD are everywhere, keeping watch on the wicked and the good." Proverbs 16:2 says, "All a person's ways seem pure to them, but motives are weighed by the LORD."
You see, typically, we tend to sin when nobody is watching―parents are not watching, the teacher is not watching, our spouse is not watching, friends are not watching, the boss is not watching, etc. And we become embarrassed if someone catches us doing something wrong. However, if you and I understand and constantly remember that every sin we do, every thought we have, is done right in the presence of a holy God, we will be more prone to resisting sin!
One of the secrets of Job's holy life is found in Job 31:4, "Does he not see my ways and count my every step?" He was always aware of God's presence. And that was the reason for his integrity. Like Job, when we realize that God is always present in everything we think or do, we will be better equipped to resist sin.
So, 4 benefits when we know that God is always present with us: It brings joy, comfort, helps us to pray confidently, and helps us to resist the temptation to sin.
Now, if you are not a Christian, how does this knowledge benefit you? Simple. It is a WARNING. God, in his mercy, is warning you to turn from your sinful ways and surrender to him. You cannot escape from this God who is coming as a Judge. You will reap a painful consequence for all eternity if you do not turn from your selfish ways.
So, please turn from your sins and turn to Christ. He alone paid the price for sins and rose again. Call out to him to save you. By faith, surrender to him as your Lord and Savior. Only then can you receive all the other beautiful benefits we addressed that are reserved for the believer.
Let us find peace by trusting in this God who is present with us and has promised to always help us. Let's continually reflect on verses such as Isaiah 41:10, "So do not fear, for I am with you; do not be dismayed, for I am your God. I will strengthen you and help you; I will uphold you with my righteous right hand."
NOTE: Click HERE for the related audio sermon that goes into greater detail concerning this attribute.