The Holiness of God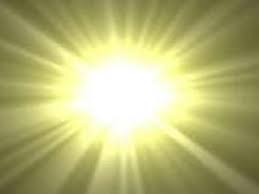 Note: This post is part of an ongoing series of posts related to the attributes of God. Here is the link to the introductory post (Why Study the Attributes of God).
The most celebrated among all of God's attributes before the throne of heaven is his holiness. Here we find the Seraphim constantly crying out, "Holy, Holy, Holy, is the Lord Almighty; the whole earth is full of his glory" [Isa 6:3]. Only once is an attribute of God mentioned three times in succession, and that is his holiness. One writer even went to the extent of stating that God's holiness is THE attribute of attributes [John Howe, 1670, as quoted by A.W. Pink, Attributes of God, p. 52]. We can see God's holiness evidenced in 3 areas.
1. God's holiness is evidenced by his nature. 
God's holiness means he is completely separated from sin. This truth is evident from 1 John 1:5, where we are told, "God is light." Notice the text does not say God is a light among many other lights or that God has light. Instead, it says: God is light. Just like "God is spirit" [John 4:24] and "God is love" [1 John 4:8], God is also holy in his essence. Here are some verses that highlight this theme:
Exodus 15:11 "Who among the gods is like you, Lord? Who is like you—majestic in holiness, awesome in glory, working wonders?"
1 Samuel 2:2 "There is no one holy like the Lord; there is no one besides you; there is no Rock like our God."
2. God's holiness is evidenced by his works. 
God's holiness is seen not only in his nature but also in all he does. A few examples.
In Creation. Genesis 1:31 clearly states that everything God created originally was pure and without sin.
In Special Revelation. Romans 7:12, "So then, the law is holy, and the commandment is holy, righteous and good." That's why the Bible is also often called "The Holy Bible."
Both in creation [also known as God's general revelation, which is limited in nature] and through the Scriptures [also known as God's special revelation where he reveals more of himself], God's holiness is evidenced by his works.
As Stephen Charnock put it, "Power is God's hand, omniscience His eye, mercy His bowels, eternity His duration, but holiness is His beauty." No wonder those who have been set free from sin's power see God's holiness as the most beautiful of all his attributes.
3. God's holiness is evidenced by his response to sin. 
The apostle John reinforces the positive statement of truth that "God is light" [1 John 1:5a] by this negative statement, "in him there is no darkness at all" [1 John 1:5b]. Since God is light, he cannot be the opposite of light, which is darkness. And just as light cannot get contaminated, God cannot have darkness in him. That is why God hates all forms of sin because darkness refers to sin [John 3:19].
We read God's reaction to sin in Habakkuk 1:13, "Your eyes are too pure to look on evil; you cannot tolerate wrongdoing." Just as God perfectly loves what is pure, he perfectly hates what is impure or unholy. Proverbs 15:9 states, "The Lord detests the way of the wicked, but he loves those who pursue righteousness."
And because he hates what is evil, he must also punish that which is evil. The flood during Noah's time, the destruction of Sodom and Gomorrah, and Pharaoh and his people being judged for enslaving the Jews are a few examples to prove this fact.
And a supreme example of God's response to sin is seen in judging his own Son, who bore our sins on the cross. When the Lord Jesus was bearing our sins on the cross, God unleashed his full fury on his dearly loved Son. God did not reduce his holiness because his Son was suffering on the cross. He did not lower his standard of holiness to meet his Son's needs. That is how much God hates sin. God never makes any compromise with darkness.
Our response to God's holiness. 
So, what must be our response to God's holiness? The apostle Peter captures it quite well in 1 Peter 1:14-16 [drawn from Leviticus 11:44-45, 19:2] "As obedient children, do not conform to the evil desires you had when you lived in ignorance. But just as he who called you is holy, so be holy in all you do; for it is written: "Be holy, because I am holy.""
Once again, to quote Stephen Charnock, "This is the prime way of honoring God. We do not so glorify God by elevated admirations, or eloquent expressions or pompous services of Him, as when we aspire to a conversing with Him with unstained spirits, and live to Him in living like Him."
In our Lord's teaching on how we should pray, notice he included, "Hallowed be your name" [Matthew 6:9]. And the best way to honor a holy God is by living a holy life ourselves. Imitation is the proper response to admiration!
Hebrews 12:14 clearly states that "without holiness, no one will see the Lord." God's purpose in disciplining his children is that they might "share in his holiness" [Heb 12:10]. We are commanded to separate ourselves from everything that "contaminates both body and spirit, perfecting holiness out of reverence for God" [2 Cor 7:1]. We are to continually keep presenting ourselves "as a living sacrifice, holy and pleasing to God" [Rom 12:1]. Don't these verses call for a radical dealing with sin and relentless pursuit for holiness fueled by his grace and reliance on the Holy Spirit?
That's why the starting point for those reading this post who have never placed their faith in Jesus is to turn to Christ without delay. You cannot escape this holy God. The Bible clearly states that there is a future judgment coming. And if you die without having your sins forgiven through Christ, your future is very dark indeed. The final place of residence for all such people will be the lake of fire, also called hell, where they will spend eternity in conscious pain and torment. Hell is also the place where Satan and his demons will be thrown for eternal punishment.
So, I genuinely appeal to you in love: Turn from your sins and turn to Christ today. "…Today, if you hear his voice, do not harden your hearts" [Heb 4:7]. Jesus is the only way through which you can have your sins forgiven and be reconciled with this holy God. Call out to Jesus to save you and, in that way, experience the joy of having your sins wiped clean. And then [and only then] you will have the power through the Holy Spirit to pursue a holy lifestyle—both in thought and in action.
In closing, let's remind ourselves once again, "God is light; in him there is no darkness at all" [1 John 1:5]. God has nothing to do with darkness, and as his children, neither can we have anything to do with darkness. God's way is always the best because it is the way of holiness. It is the way of life and light; there is no cause for any stumbling or wandering. The higher our view of God, the holier will be our walk.
May our attitude be like this little boy who, when he refused to do wrong, was teased by his friend with these words, "You are afraid that your dad will hurt you." "Not really," said the boy. "I am afraid that I will hurt him."
That's the attitude of the one who no longer walks in darkness but walks in the light. We hate sin because sin hurts God. We hate sin not only for what it does to us but primarily for what it does to our loving Savior. So, if there is any sin that we need to turn from, let's do so without delay by leaning on the power of the Holy Spirit!
NOTE: Click HERE for the related audio sermon that goes into greater detail concerning this attribute.