12 Benefits of Prayer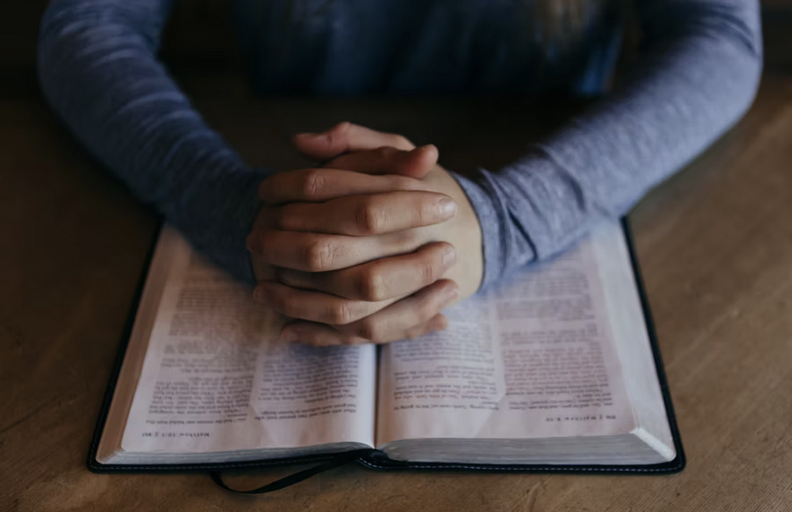 1.   Prayer promotes an understanding of God's word.
Psalm 119:18 "Open my eyes that I may see wonderful things in your law."
2.   Prayer promotes holiness.
Matthew 26:41 "Watch and pray that you will not fall into temptation. The spirit is willing, but the flesh is weak."                 
3.   Prayer promotes humility.
Zephaniah 2:3 "Seek the Lord, all you humble of the land, you who do what he commands. Seek righteousness, seek  humility; perhaps you will be sheltered on the day of the Lord's anger."
4.   Prayer promotes evangelism.
Matthew 9:37-38 "Then [Jesus] said to his disciples, "The harvest is plentiful but the workers are few. Ask the Lord of the  harvest, therefore, to send out workers into his harvest field."
Colossians 4:3 "…pray for us too, that God may open a door for our message…"
5.   Prayer promotes missions.
Acts 13:1-3 "…the church at Antioch…while they were worshiping the Lord and fasting, the Holy Spirit said, "Set apart for  me Barnabas and Saul for the work to which I have called them." So after they had fasted and prayed, they placed their hands on them and sent them off."
6.   Prayer promotes the spread of the gospel and the salvation of people.
2 Thessalonians 3:1 As for other matters, brothers and sisters, pray for us that the message of the Lord may spread rapidly and be honored, just as it was with you."
7.   Prayer promotes perseverance.
2 Corinthians 12:7-10 "…I was given a thorn in my flesh, a messenger of Satan, to torment me. Three times I pleaded with the Lord to take it away from me. But he said to me, "My grace is sufficient for you, for my power is made perfect in weakness…For when I am weak, then I am strong."
8.   Prayer promotes a deeper understanding of God and his purposes in our lives.
Ephesians 1:15-19a "…I keep asking that the…glorious Father, may give you the Spirit of wisdom and revelation, so that you may know him better…that you may know the hope to which he has called you, the riches of his glorious inheritance in his holy people, and his incomparably great power for us who believe."
9.   Prayer promotes a deeper understanding of the love the Lord Jesus has for us.
Ephesians 3:14-19 "…I pray that you, being rooted and established in love, may have power, together with all the Lord's holy people, to grasp how wide and long and high and deep is the love of Christ, and to know this love that surpasses knowledge…"
10.  Prayer promotes resistance to the devil's attacks.
James 4:7-8 "Submit yourselves, then, to God. Resist the devil, and he will flee from you. Come near to God and he will come near to you…"
11.  Prayer promotes forgiveness.
Matthew 6:12 "And forgive us our debts, as we also have forgiven our debtors."
12.  Prayer promotes peace in our hearts.
Philippians 4:6-7 "Do not be anxious about anything, but in every situation, by prayer and petition, with thanksgiving, present your requests to God. And the peace of God, which transcends all understanding, will guard your hearts and your minds in Christ Jesus."
One could add more benefits to this list. But these should be sufficient to move us as individuals and as a church to "pray continually" [1 Thess 5:17].
For more details on each of the 12 benefits, click HERE to watch the video version of the sermon or HERE for the audio version.