10 Hindrances to Effective Prayer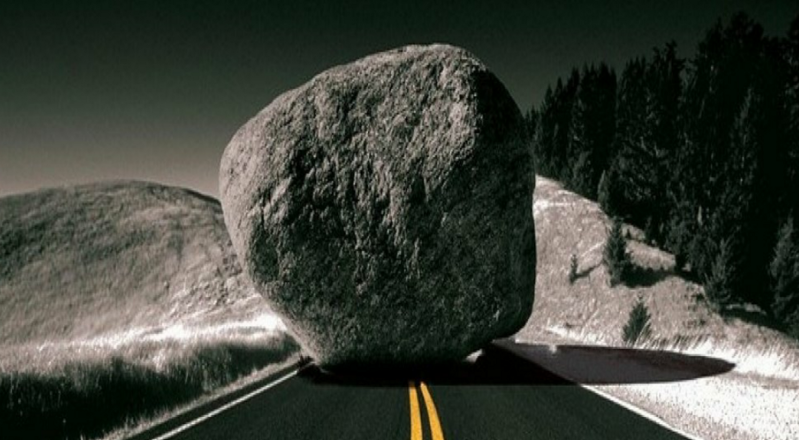 In order to help us pray effectively, below is a list of 10 hindrances to effective prayer. The list is not all-inclusive, but it should hopefully get one to think more about this subject.
1. STUBBORNLY HOLDING ON TO SIN.
Psalm 66:18  "If I had cherished sin in my heart, the Lord would not have listened." 
Isaiah 59:1-2  "1 Surely the arm of the Lord is not too short to save, nor his ear too dull to hear. 2 But your iniquities have separated you from your God; your sins have hidden his face from you, so that he will not hear."
2. BLATANTLY DISREGARDING GOD'S INSTRUCTIONS.
Proverbs 28:9  "If anyone turns a deaf ear to my instruction, even their prayers are detestable."
Zechariah 7:11-13  "11 But they refused to pay attention; stubbornly they turned their backs and covered their ears. 12 They made their hearts as hard as flint and would not listen to the law or to the words that the Lord Almighty had sent by his Spirit through the earlier prophets. So the LORD Almighty was very angry. 13 "'When I called, they did not listen; so when they called, I would not listen,' says the LORD Almighty." 
3. HAVING WRONG MOTIVES. 
James 4:3  "When you ask, you do not receive, because you ask with wrong motives, that you may spend what you get on your pleasures."
4. NOT CARING FOR THE POOR.
Proverbs 21:13  "Whoever shuts their ears to the cry of the poor will also cry out and not be answered."
5. SETTING UP IDOLS IN THE HEART.
Ezekiel 14:3  "Son of man, these men have set up idols in their hearts and put wicked stumbling blocks before their faces. Should I let them inquire of me at all?"
6. LACK OF FAITH.
Hebrews 11:6  "And without faith it is impossible to please God, because anyone who comes to him must believe that he exists and that he rewards those who earnestly seek him."
James 1:5-7  "5 If any of you lacks wisdom, you should ask God, who gives generously to all without finding fault, and it will be given to you. 6 But when you ask, you must believe and not doubt, because the one who doubts is like a wave of the sea, blown and tossed by the wind. 7 That person should not expect to receive anything from the Lord."
7. LACK OF PERSISTENCE.
Hebrews 11:6b  "he rewards those who earnestly seek him."
Luke 18:1  "Then Jesus told his disciples a parable to show them that they should always pray and not give up."
8. WITHHOLDING FORGIVENESS.
Mark 11:25  "And when you stand praying, if you hold anything against anyone, forgive them, so that your Father in heaven may forgive you your sins."
9. SPIRITUAL PRIDE.
Matthew 6:1, 5  "1 Be careful not to practice your righteousness in front of others to be seen by them. If you do, you will have no reward from your Father in heaven… 5 And when you pray, do not be like the hypocrites, for they love to pray standing in the synagogues and on the street corners to be seen by others. Truly I tell you, they have received their reward in full."
10. HUSBANDS NOT TREATING THEIR WIVES PROPERLY.
1 Peter 3:7  "Husbands, in the same way be considerate as you live with your wives, and treat them with respect as the weaker partner and as heirs with you of the gracious gift of life, so that nothing will hinder your prayers."
While we reflect on the hindrances, we also need to remember another vital truth concerning prayer, and it's this: Not all 'No' answers are a result of our fault! Sometimes a 'No' response has nothing to do with us. It has to do with God and God alone. His will is different from ours. That's the plain and simple reason.
The Lord Jesus himself got a 'No' answer for his prayers in the Garden of Gethsemane [Matt 26:39-44]. And Jesus never committed any sin, nor did he lack enough faith, which resulted in him getting a 'No' response. Yet, in one sense, Jesus, despite getting a 'No' answer, did get a 'Yes' to his petition when seen from another perspective. What do I mean?
When Jesus prayed in the garden, he said, "My Father, if it is possible, may this cup be taken from me. Yet not as I will, but as you will" [Matt 26:39]. Each of the 3 times he prayed, he said, "Not as I will, but as you will." We can see clearly that the Lord Jesus subjected his will to the Father's will. His ultimate goal was to see the Father's will accomplished. And that goal was achieved. Thus his prayer was effective!
So, the key to effective praying is to put away the hindrances with God's help and humbly submit our will to God's will as Jesus did. Such a prayer will be heard by God as it seeks God's will to be accomplished above all things.
Note: For more details on this subject, click HERE.